Dinning & Restaurants
Whether you're looking for a Michelin star experience, or to enjoy simple, freshly prepared local food, you'll find something special in the cuisine of Algarve.
For food lovers looking for a truly authentic experience when it comes to sampling some of the best that this part of Portugal has to offer.
In Lagos, you have dining establishments to satisfy everyone from couples and friends to families and large groups. Whether you're looking for a romantic evening, pizza with the kids or you and your friends are looking for food with great beer, wine or cocktails — and maybe some music, too — we've got you covered!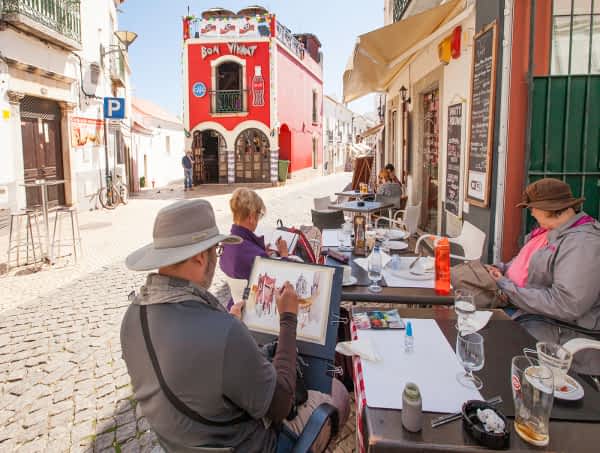 Here you have some recommendations for a 5 star experience in Lagos:
Restaurants & Bars & Pastry
🍽️🇵🇹 Calhou (Traditional)
🍽️🇵🇹 Lambertos (Traditional)
🍽️🇵🇹 Don Sebastião (Traditional)
🍽️ Casa do Prego
🍽️ Casinha do Petisco
🍽️ Cantinho Algarvio
🍽️ Adega da Marina
🍽️🇮🇹 Porto Fino (Italian)
🍽️🇮🇳 Delhi Darbar (Indian)
🍽️🇯🇵 My Sushi (Japanese)
🍽️ Poke Lagos (Hawaiian Healthy Food)