Maps & Getting around
Here, you'll find a map of the city of Lagos where it points out the main attractions of the City Center as well as the Marina. These are the main areas you should visit when you are here!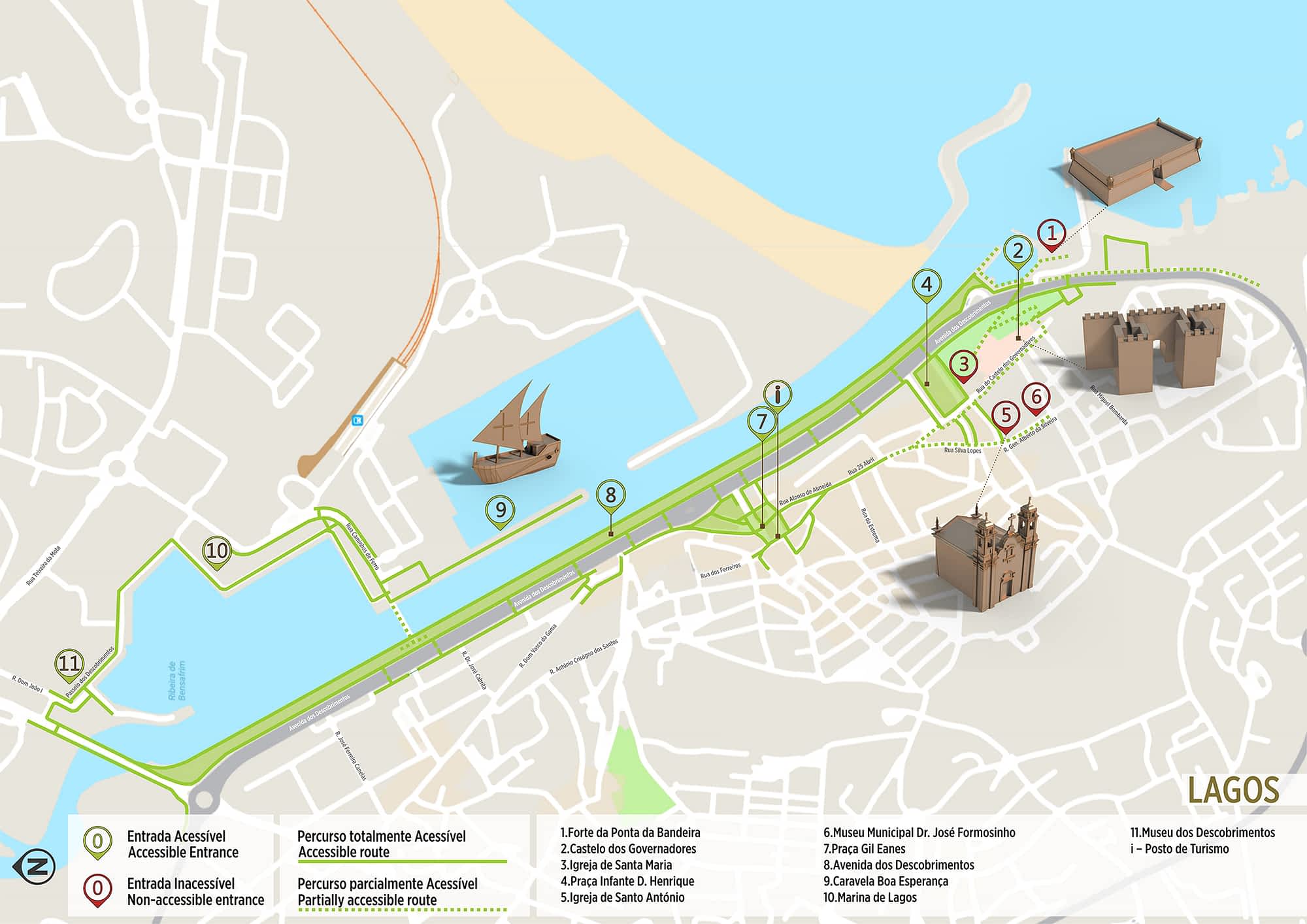 Getting Around
In the case where you aren't using a rental car and/or are environmentally conscious and want to reduce your carbon footprint, you're able toRent a Bike    for your entire stay and adopt it as your preferred means of moving around Lagos. Alternatively, you could use Uber or even Taxi services. The distance of traveling around Lagos is relatively small so it will always be easy to navigate around using whatever your chosen alternative transport is!
If you wish to visit other cities, such as Portimão, you can use the train or bus, the prices of these services are the most affordable.
Rent a Car
The most comfortable way to get to Lagos is renting a car, especially if you are traveling with children. You can pick up the car at Faro Airport or in the city center. There are some Parking Spaces that are free, but near the center, the majority is paid. Having a car gives you more flexibility and the opportunity to discover secret beaches and hidden paths. Besides, you will be able to visit some small & picturesque villages nearby.
Transport and Parking Location
🚉 Lagos Train Station
🚌 Lagos Central Bus Station
🚕 Lagos Taxi Rank
🅿️ Town Centre Underground (Cheap)
🅿️ Near the old town walls of Lagos (Free)