We care about our Guests Safety!
We want to share with you what you can find when staying with us.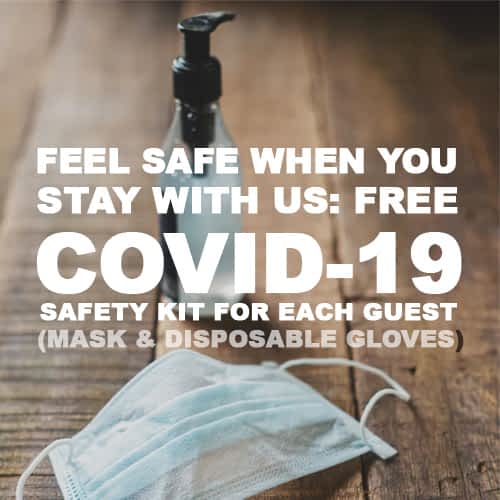 In order to prevent contagion by the SARS-CoV-2 / COVID-19 virus, Algarve Golden Properties guests have at their disposal, for free:
Individual Protection Kit, which includes a mask and a pair of disposable gloves, for each guest;
Dispensers of alcohol-based antiseptic solution or alcohol-based solution in the entrance hall of the accommodation;
National Health Guidelines and Recommendations posted on the accommodation.